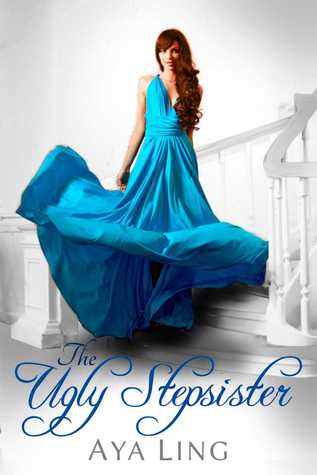 The Basics
Aya Ling
Publication Date: June 12, 2015
Genre: YA fantasy / fairytale retelling
Blurb: When Kat accidentally rips apart an old picture book, she's magically transported into the world of Cinderella–as Katriona, one of the ugly stepsisters! Life turns upside down now that she's a highborn lady and must learn how to survive the social season, including how to get through the door in a huge metal hoop skirt. To get back, she'll have to complete the story, right to the end of happily ever after. But the odds are huge: the other stepsister is drop-dead gorgeous, the fairy godmother is nowhere to be found, and the prince, despite being insanely hot, openly dislikes balls. Can she ever return to the modern world?
Buy links: Amazon ~ Amazon UK ~ Apple ~ B&N ~ Kobo
Try before you buy (excerpt)
About the Author
Aya is from Taiwan, where she struggles daily to contain her obsession with mouthwatering and unhealthy foods. Often she will devour a good book instead. Her favorite books include martial arts romances, fairy tale retellings, high fantasy, cozy mysteries, and manga.
Connect with Aya: Website ~ Facebook ~ Twitter
How the Book Came to Be
(From Aya)
Some readers liked the idea of Kat entering the fairy tale by ripping apart the book. Well, here's the actual book that inspired the concept. You can see that the cover has completely fallen off:
*note: this book is at least 20 years old! I'm so glad I was too sentimental to toss it away, or I might not have come up with the idea!
Giveaway!!!
The Prizes
Three winners can:
Get a paperback copy of The Ugly Stepsister OR any book Aya has on paperback (open internationally!)
Get to name a minor character in the "sequel" novella (will probably be Edward's niece and nephews)
How to Enter
Click HERE to share the book release on Facebook
Click HERE to share the book release on Twitter
Share the book release on your blog. Click HERE for an easy copy-paste media kit that you can adapt however you like. For example, if you have already posted a review on your blog, you can add my author bio, excerpt, giveaway info, etc. Please fill in the link of your post as well, so I won't miss a single entry.
*If you do everything above, you'll get three entries and have a greater chance to win!
The giveaway ends on June 20. Winners will be announced on June 21.