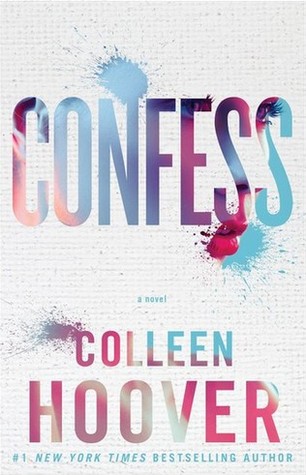 Colleen Hoover
Rate: 5
In a previous post, I included a side note where I mentioned that I was becoming tired of YA tropes and I wasn't sure how that was going to affect my content and my posting schedule. Not long after writing that post I got the urge to read. My options were a young adult novel I had received from Netgalley and a new adult novel I had borrowed from the library. I chose the latter and it was the best decision I could have made. While reading Confess, I felt it begin to pull me out of the reading slump I was falling into. Confess was definitely the book I needed to improve my mood.
Why Confess Was So Awesome
Dual Perspective: Often times, when a story is told in dual perspectives, some aspect of the story is not fully developed since it is such a difficult technique to use. Either you can't distinguish the two voices, the story is over-saturated with details, or secondary and tertiary characters come across as flat. However, Hoover beats the odds in Confess and creates a story with two distinct voices that  aren't rambly and has fleshed out secondary characters. My favorite part of the dual perspective is the last part. I loved seeing characters like Linda and Trey from both Auburn's and Owen's POV because I got to see how those characters behaved with different people; how they could be sweet and concern one moment and threatening the next.
Unpredictable: I can honestly say that I could never guess what was going to happen next while reading the story. Confess kept me on my toes without adding random soap opera-like drama. I especially loved how the story came together in the end. Throughout the book, Owen repeatedly mentions that he already knows Auburn, but it isn't until the end that I found out how, which made the story end that much more perfectly.
The Art!: I don't remember who Hoover credited for the artwork in this book, but it is absolutely amazing. The artist brought the confessions to life in an unexpected, original, beautiful way. If you decide to read Confess, which you really should, don't just glance at the artwork. Take the time to really look at it and appreciate it. It was such a beautiful surprise (for me because I just spoiled it for you) to see in the book.
If there's one thing you should take away from this review, it's that should definitely read this book. It's a great story and has helped to pull me out of my reading slump though I am not sure if I'm going to jump right into reading YA again just yet.